Registered Charity 1108335 and in Scotland SC 038863
Eagle Office Centre
The Runway
South Ruislip
Middlesex
HA4 6SE
Freephone: 0800 043 1935

Registered Charity No. 1039034
The Junction
Station Road
Watford
Hertfordshire
WD17 1ET
Tel: 01923 882 590

EPU is a European umbrella organisation for national organisations. IVZW registration no. 0817.863.022
c/o Association Belge des Paralyses – ABP asbl
Chaussee de Gand 1434
1082 – Bruxelles
gurlinielsen1952@gmail.com (President)

National Voices is acoalition of health and social care charities working to strengthen the voice of patients.
National Voices
1st floor, Bride House
18-20 Bride Lane
London EC4Y 8EE
Tel: 020 3176 0738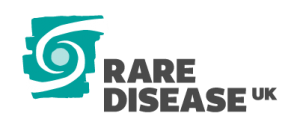 RDUK is a national alliance for people with rare diseases. A rare disease is defined by the European Union as one that affects less than 5 in 10,000 of the general population.
Unit 4D
Leroy House
436 Essex Road
N1 3QP
Tel: 020 7831 0883


Incorporated 501(c)3 1960
50 Crestwood Executive Ctr
Suite 440
St. Louis, MO 63126
USA
Tel: 314-534-0475 (08:30-16:30 CT, Mon-Fri)