Click the images below to enlarge to see the image in detail
Login below By entering your given email and given password.
Save the the following link to your bookmarks as you will need this to log into your email at a later date…        https://armadillo.arvixe.com:2096/
it is hyperlinked below.
Click here to goto webmail sign in
Next Click the Roundcube logo. It is the best looking design for webmail. you may choose either Horde or Squirrelmail if you so wish. make your favorite the default to never see this selection screen again if you so wish.
If you need instructions on how to setup email on your own email client, then the info is below the webmail selections on the previous step. below is an example of the instructions area.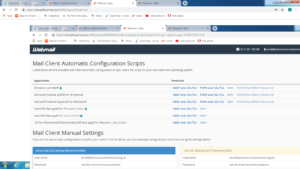 I am absolutely useless at explaining stuff so please feel free to email me for any queries you have, I am happy to help as far as I can 🙂
Leah